You're welcome!  We are a varied and gathered congregation, worshipping again in person in Peebles, following Scottish government guidelines.  For details, see our news page.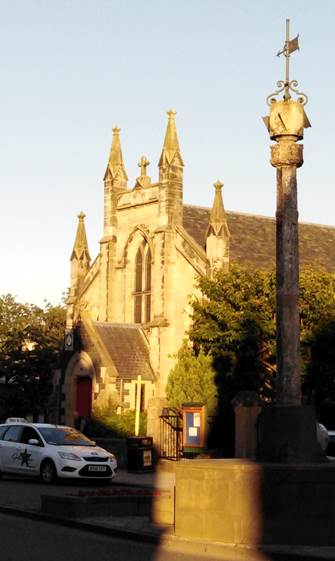 We welcome you if you work too hard, don't work, just pop in to see us, or if you come because Grandma's visiting and she wants to go to church. We welcome you if you're over 60 but not grown up yet, or a teenager who is growing up fast. We welcome you if you're a noisy baby or a toddler who can't sit still.
We welcome families and those who are single, married, together, divorced, gay, busy, lonely, doing well or struggling to make ends meet. We welcome you if you like hymns or can't sing a note. If you'd rather be at home in bed, we welcome you. If you'd like to come in quietly and be left alone, you're welcome.
We welcome those who could use a prayer right now, and those who wander through our doors by mistake. We welcome you if you're feeling down in the dumps or if you're 'just browsing'. We welcome you if you used to come here or if you haven't been to church for years. We welcome visitors, seekers, and doubters – and you.
We are part of the Diocese of Edinburgh in the Scottish Episcopal Church.