Upcoming Services and Events
We are delighted to be worshipping together again in person. We follow Scottish Government guidance, and therefore all worshippers must wear face masks. Following December 2021 guidance, some pews are out of use to permit safe distancing. Please take a lateral flow test before each service, and please stay at home if you or your family have any symptoms.
In addition to family services on the third Sunday of each month, our Sunday School families are occasionally meeting up outside of church services – do email if you would like to join them.
Service pattern
Every Sunday at 8:30am (said, Holy Communion except second Sunday is Matins)
Every Sunday at 11:00am (sung, Holy Communion)
Third Sunday of every month at 11:00am: Family Service, often Holy Communion with separate children's activities during some of the service
Every Thursday at 10:00am (said, Holy Communion)
Recent events and news: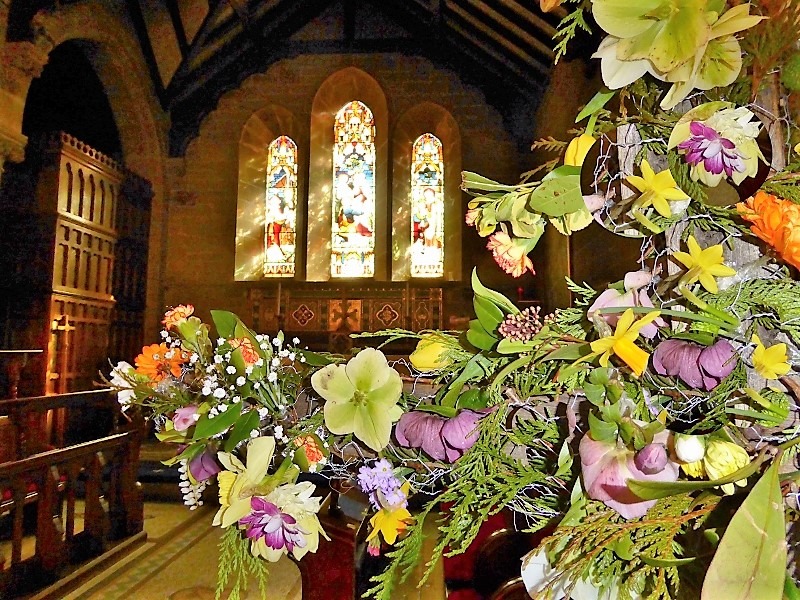 The return to in-person worship is an exciting and challenging time – do join us if you are comfortable and able to do so.
From 2020 to 2021, we met as a congregation on Zoom along with members of St Andrew's, Innerleithen. This was both challenging and enabling, and our church is stronger for this unexpected event.
In June 2020, we welcomed the belated arrival of Andrew Taylor-Cook as our new Rector, via Zoom.